The warm temperatures, bright sunlight and refreshing breezes of summer can be a great inspiration for summer décor. Adding color, using patios for dining and entertainment, changing knickknacks and refreshing window treatments are simple ways to update your home without undertaking a complete redo.
Here, we present trends for 2021 from top designers who are showcasing summer decorating ideas for both the indoors and outdoors. As designers look at unusual ways to decorate, some advocate breaking the traditional rules of interior design to present fresh approaches that create living spaces that are uniquely yours. 
Window Treatments
Changing window treatments is one of the best, and least expensive, ways to create a new look. If you have attractive windows, why not highlight the window instead of covering it? If you are fortunate enough to have oversized windows that overlook an attractive landscape, use the beauty of nature as part of the décor. To enhance the window, paint the interior of the frame a contrasting color. Black trim juxtaposed with white creates drama. Other colors can be used to accentuate a design theme. Try sky blue for a beach theme. If you want to make a color statement, go with shades of purple or vibrant greens.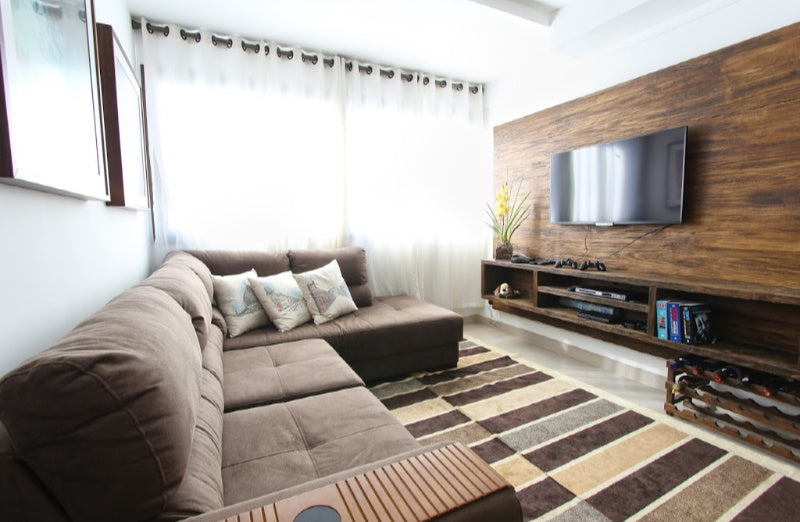 If you live in a warm climate or have large windows facing south or west, use window coverings that reduce solar gain during the summer. You can choose from curtains, blinds, shades or exterior awnings. For something unusual, try an eclectic design such as stained glass panels or jalis, decorative lattice shutters and shades used in traditional Indian and Moorish architecture. Jalis can also be used on furniture, exterior boundary walls, doors and room dividers. 
For more traditional window coverings, layering works well in both summer and winter. Use lightweight or transparent curtains next to the glass and heavier draperies in the interior. In the summer when the sun is hot, close all the layers. During cooler times of day, open the interior curtains to let in light. Use your imagination as you select from the vast array of fabrics, colors and styles. You can define a window treatment that is completely you.
If you prefer exterior window treatments, awnings create shade and reduce solar gain. Awnings can contribute to the street appeal of a home. You can keep the interiors of windows bare or use shades or curtains for decorative purposes.
Outdoor Living: Patios, Decks, Porches and Treehouses
If you enjoy spending time outside during the summer, enhance the outdoor space. Designers are highlighting the relationship of humankind with nature. Use sustainable materials, such as bamboo, clay tile and stone, for furniture and flooring. If your garden furniture is looking worn, refinish it. A bit of sanding, paint and new cushions can bring new life to old pieces.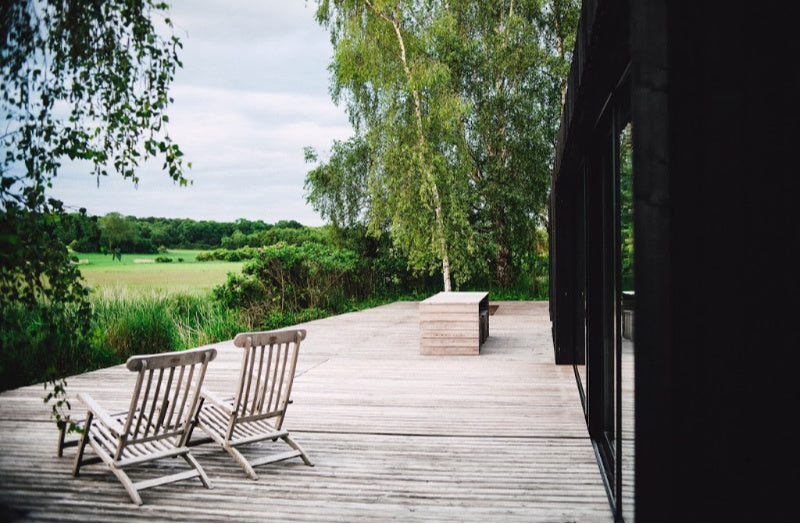 Even if you live in an urban area, a small balcony or rooftop can serve as a place to enjoy the outdoors. Furniture scaled to the location and potted plants can transform an unused rooftop into a cozy retreat. For privacy and more greenery, add a vine-covered screen. String lights or lanterns give a festive look for evening and nighttime entertaining. 
On the opposite end of the scale, make use of a gorgeous setting. Expand your living area into the outdoors with furniture, dining tables and outdoor carpeting. If shade is needed, canopies, tabletop umbrellas, trees or roofs made straw or other natural materials can protect from sunlight while maintaining an outdoor ambience.

Stretch a hammock or a swing between trees or two posts on a porch to relax and enjoy the outdoors on a budget. For an exotic retreat in your own back yard, build a treehouse. From simple decks to complex designs, treehouses let children and adults enjoy the outdoors from a lofty outpost with a bird's-eye view of the landscape.
Accessories and Knickknacks
Design trends over the past few years have focused on minimalism and reducing clutter and knickknacks. However, several designers are now leaning the opposite direction. They suggest using photographs, art, souvenirs and other objects to personalize a space. The key is to create a thematic element that ties it all together. This can be done with shapes, color, size or symmetry.

If you love displaying your family photographs, mount them in frames of varying geometric shapes, such as circles, rectangles, ovals and squares. Alternatively, use frames in shades of complementary colors. Place works of art to draw the eye to an area, a piece of furniture or away from an unpleasant feature. Use variations of similar materials to tie a look together, such as clay lamps and freshly cut flowers in hand-made earthenware vases. Complement rattan furniture with decorative baskets, rice paper lamps and bamboo objects.
Rugs, throws and cushions add color and texture to a room. They also emphasize the idea of layering, or decorating vertical zones to add interest to a space. Use rugs as the base layer for the room. Depending on the look you want, you can use large rugs to define large areas or several smaller rugs to draw interest to a smaller space. With the vast array of colors, patterns, textures and prices available, you can find rugs that work well in your space and reflect your style. Accent lighting adds yet another layer and defines zones within a room.

Throw pillows are another way to accessorize a room. You can use complementary colors for harmony or contrasting colors for drama. Pick bold patterns to enliven a dull space or single-color cushion covers to balance a busy room. Pillows can be changed throughout the year and stored when not in use. An assortment of sizes and shapes adds interest to furniture, bedding and window nooks. For summer, decorative pillow covers are the way to go. They are available in every style and size imaginable. Use them inside or outside for casual seating.
As you refine your summer decorating ideas, let your imagination soar. Experiment with shapes, colors and textures to create a unique space that lets you and your family relax and enjoy the summer months.
Feel free to join in our Affiliate Programs