Get Your Home Ready to Host with Curtain and Tableware Tips
The holidays will be here before we know it! Now is the perfect time to get your home guest-ready with some simple curtains and tableware updates. Follow these easy tips to give your space a cozy, polished feel for entertaining.
Curtains that Impress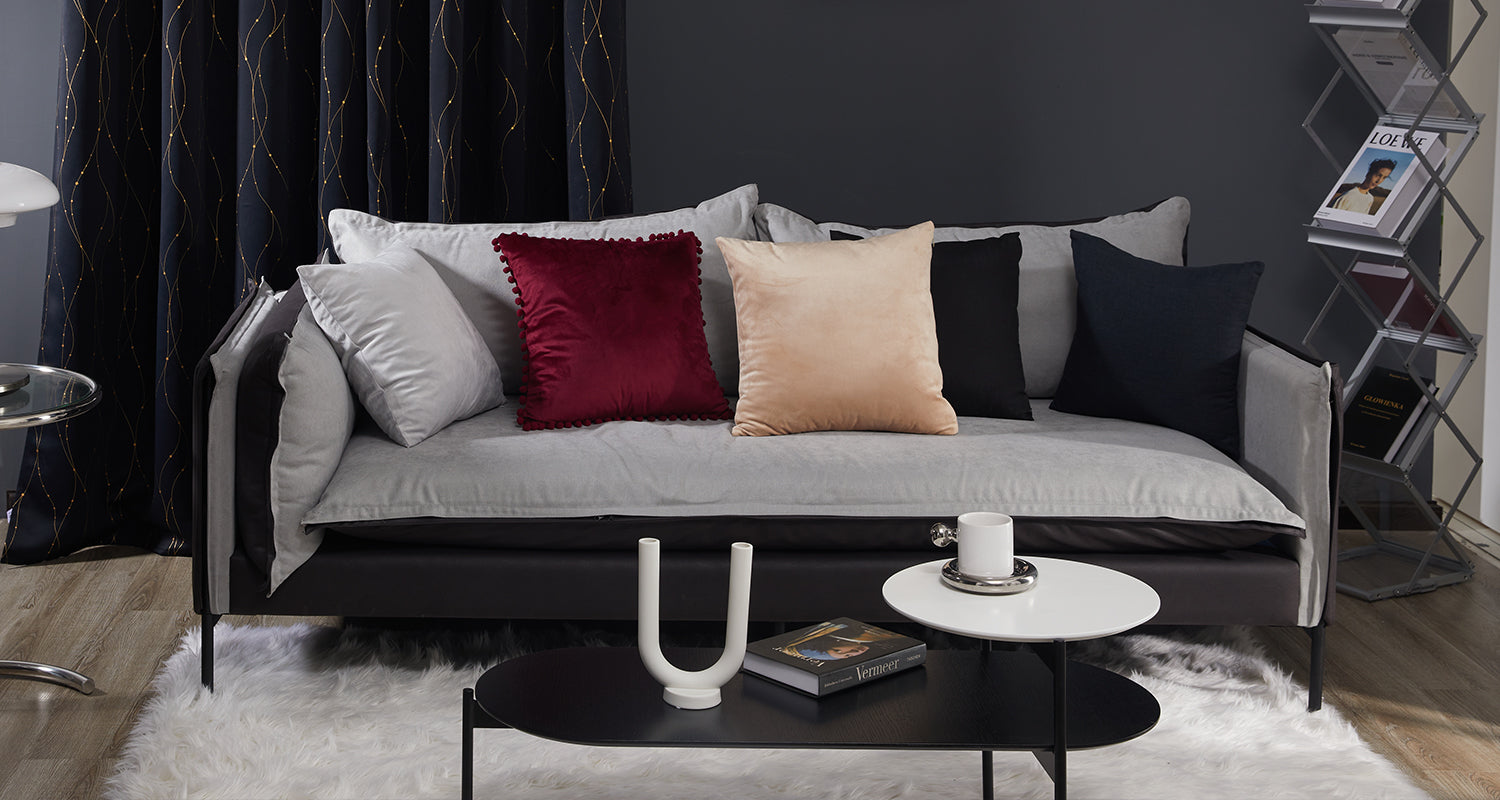 Choose Blackout Curtains for Style and Function
Richly colored or patterned blackout curtains add visual interest while also blocking light and reducing noise. Options like velvet, linen and thermal blackout styles look luxurious and help insulate windows. Quality blackout curtains from brands like Deconovo darken rooms effectively.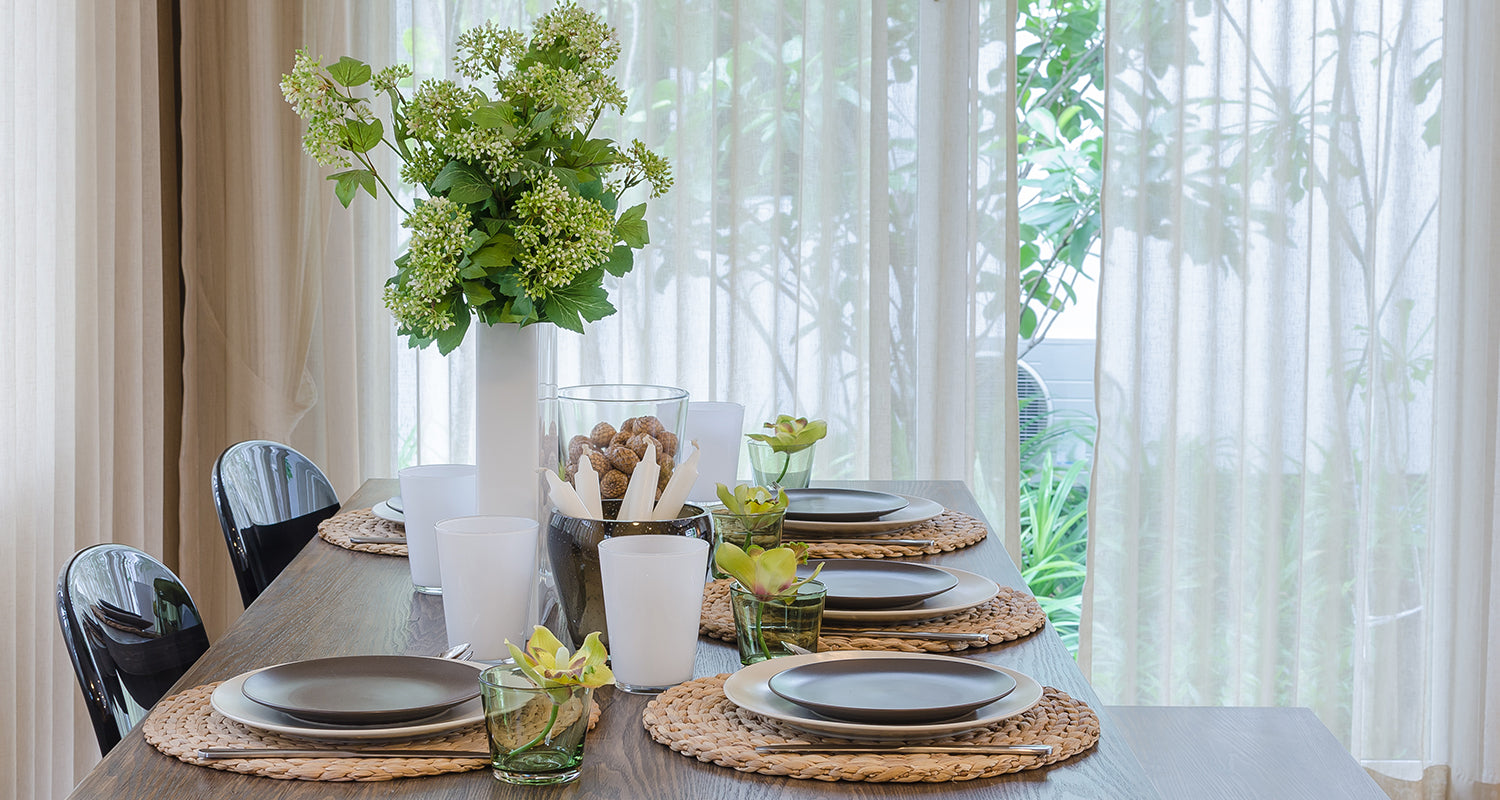 Sheer Curtains Soften and Diffuse Light Beautifully 
Sheer curtains in voile or other light, breezy fabrics filter sunlight and add elegance. Pair sheers with opaque curtains or use them alone over blinds. Choose embellished, scalloped or swagged styles for a romantic vibe. Sheers help create a light and welcoming ambiance.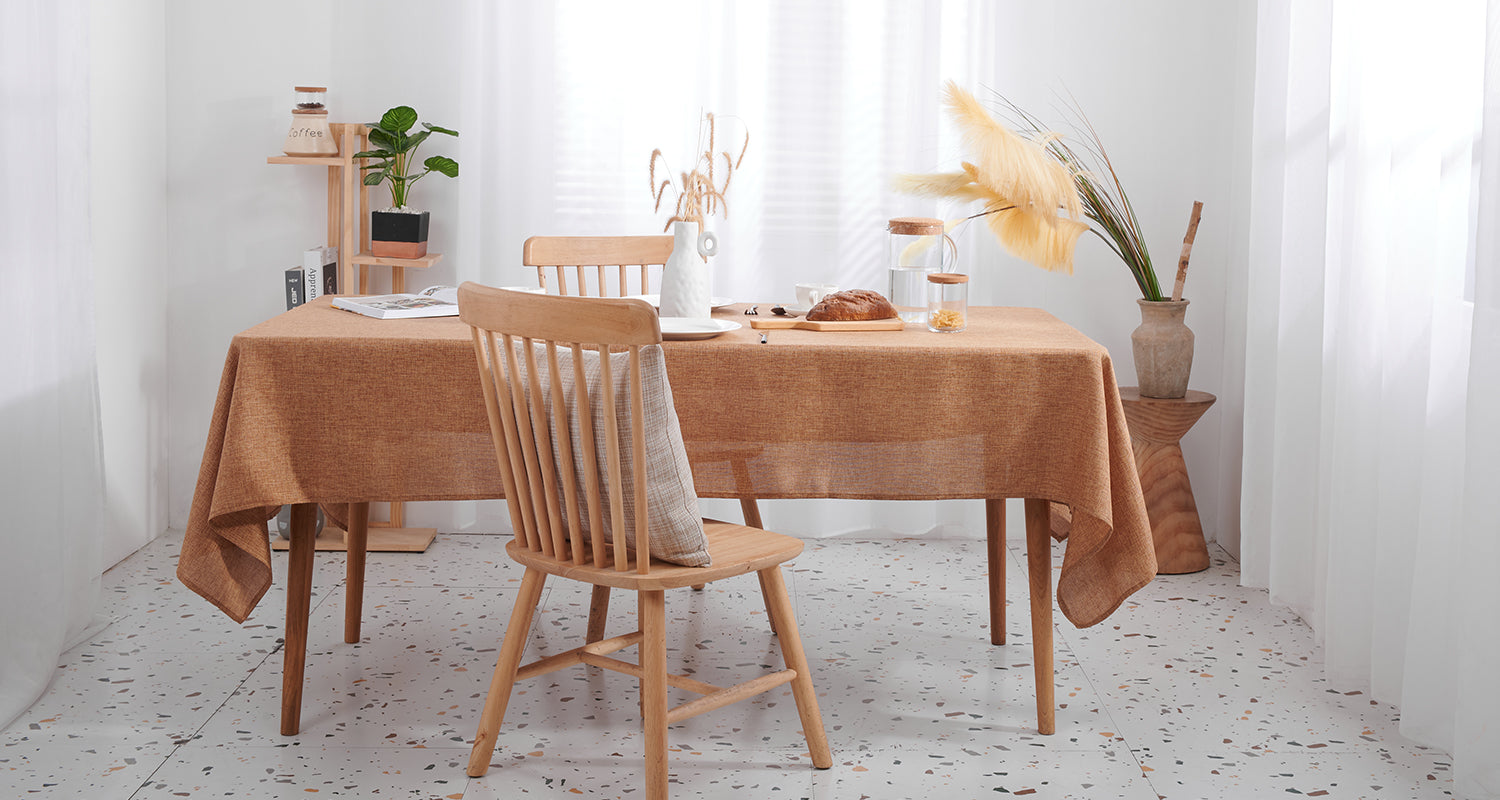 Pencil Pleat Curtains Lend Crisp Tailored Style 
Nothing says "polished" like classic pencil pleat curtains. The neat pleats refract light beautifully. Use them to add color, patterns and texture that complement your decor. For insulation, choose styles backed with thermal material to help conserve energy.
Ceiling-Mounted Curtains Soften Walls and Add Height 
Hanging curtains from the ceiling makes windows appear larger and softens hard surfaces. Follow online tutorials for safe DIY installation. Ceiling mounts work well for blackout curtains in small spaces. The panels cascade down elegantly.
Tableware for Everyday and Special Occasions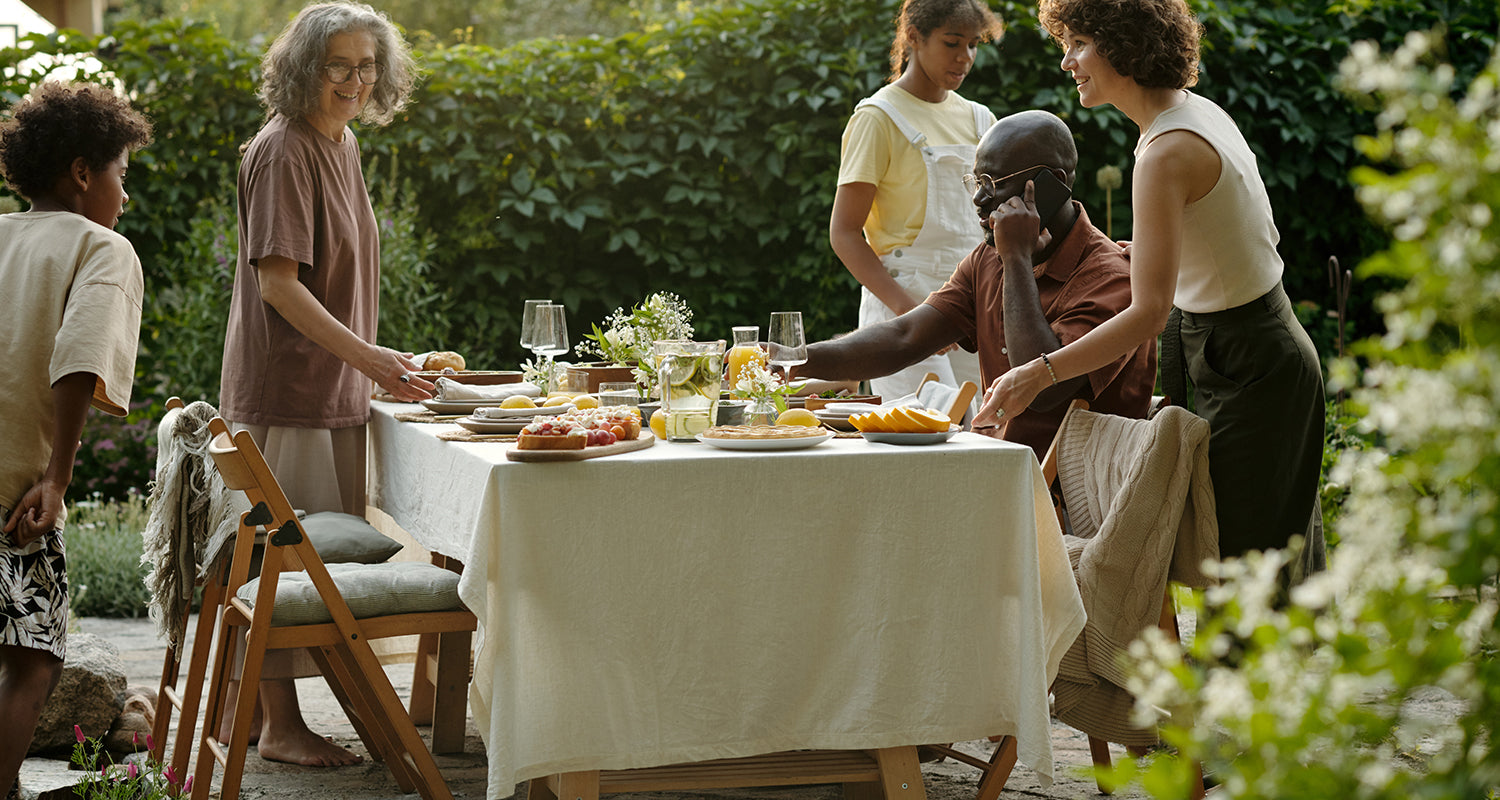 Washable Tablecloths Mean No More Worries about Spills 
Entertaining is carefree with durable, washable tablecloths! For daily use, polyester cloths with vinyl backing are stain resistant and waterproof. Vivid printed polyester and microfiber styles create festive, family-friendly tables. Use velvet or faux silk tablecloths to dress up formal occasions – then just toss in the wash.  
Indoor/Outdoor Tablecloths Offer Stylish Versatility 
Get more use out of your tablecloths by choosing fabrics suited for indoor and outdoor use. Water-resistant recycled polyester prints or bright oilcloths work perfectly inside and out. Floral prints and checked patterns are fade and stain resistant.
Protect Furniture with Washable Slipcovers and Stretchy Covers  
Entertaining kids and pets is worry-free with machine washable slipcovers and stretch covers. Cotton, cotton blend or microfiber slipcovers protect dining chairs from spills and stains. Stretchy slipcovers and sofa covers also wash easily – great for high-traffic gatherings!
Coordinating Table Linens Provide an Inviting Backdrop 
Set a polished tablescape with coordinating table linens in solids or patterns that complement your decor. Square and round tablecloths, napkins, napkin rings and table runners are available in many colors and prints to mix and match.
With the right curtains and table linens, you can host guests with ease and style. Use these tips to get your home ready for carefree holiday gatherings!