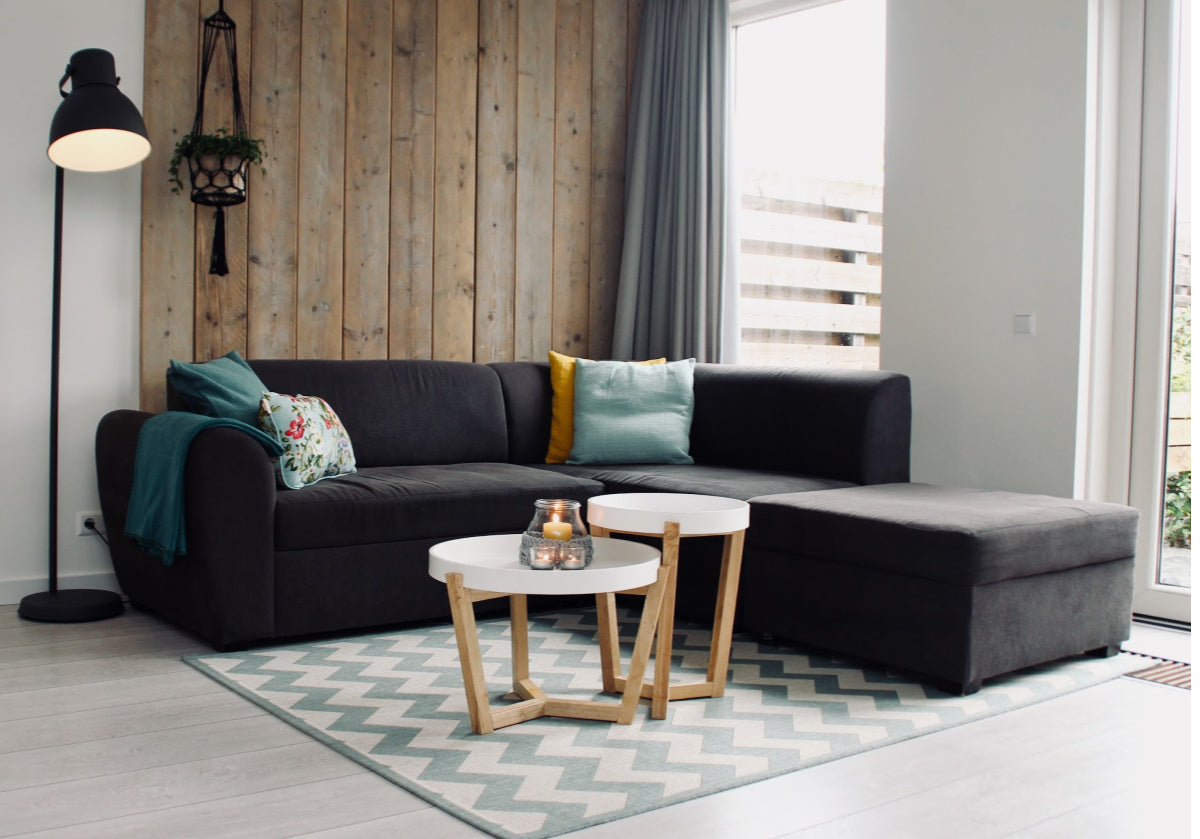 Linen curtains complement all types of décor. The natural weave creates an attractive texture that adds to the appeal of the clean lines and crisp look of the fabric. However, natural linen has a few drawbacks, notably the fact that it wrinkles easily and does not keep its shape well. In addition, natural linen curtains should be dry cleaned, making laundering more inconvenient and expensive.
In contrast, faux linen curtains offer all the aesthetic advantages of natural linen but are easy to maintain. Made of polyester instead of flax, faux linen is a durable material that drapes well. Linen-look draperies comes in several weights and thicknesses, from lacy, embroidered sheers to blackout curtains. They work well in any room of a home and in offices. By choosing from the many options of style, color and design, you can customize window dressings for each room to complement your interior décor.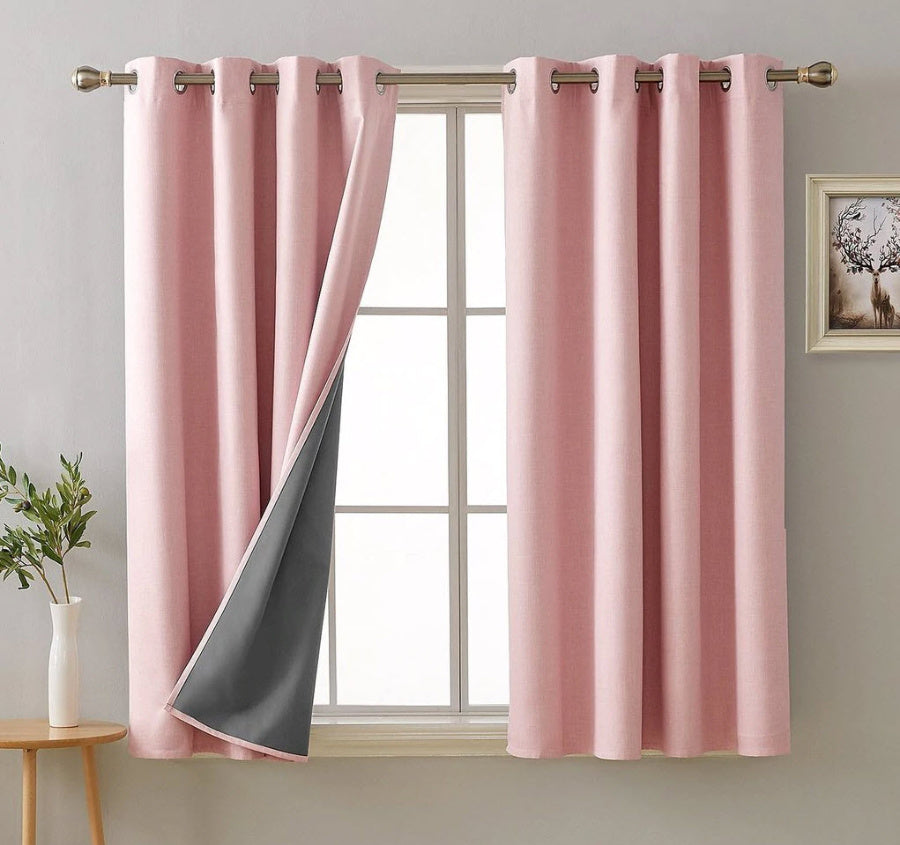 Faux Linen Drapery Styles

Faux linen window treatments come in a number of styles, allowing you to select headers, lengths and transparencies that add to the look of your décor. Header styles include grommet-top, rod-pocket, tab-top and several pleated styles. Each creates a specific look. A variety of lengths let you further customize the look. Choose café curtains and valances for a classic kitchen window treatment. Sill- and floor-length options work well in bedrooms and living areas.

For a formal, classic look for living rooms or dining rooms, try a pleated style. Because of the way linen drapes and falls from the rod, it is well-suited for pleats. In addition, pleated styles are usually hung with rings or pins attached to the back of each pleat, making them easy to open and close. If you like to open and close your draperies often, pleated styles are a good choice.

Tab-top faux linen curtains give a casual look to a room. The curtain rod is threaded through tabs that extend above the top of the curtain panel. They work well in kitchens, bedrooms and with country décor. However, the drape of linen-like material gives an elegance to tab-top curtains, making them suitable for formal looks as well. Several variations are available in ready-made styles, including tabs that tie at the top, twisted tabs and tabs of alternating colors. However, tab-top curtains are hard to open and close because the fabric does not slide easily along the rod.

Grommet curtains are modern, chic and versatile. Rings, or grommets, inserted into the top of the curtain serve as a guide for the rod to slip through. The rings are available in a wide assortment of colors, materials and sizes, which adds to the look of the curtain. Grommets slide easily over the rod, making opening and closing the curtains easy. They work well in living rooms, bedrooms and playrooms. In addition, they add a simple elegance to office décor.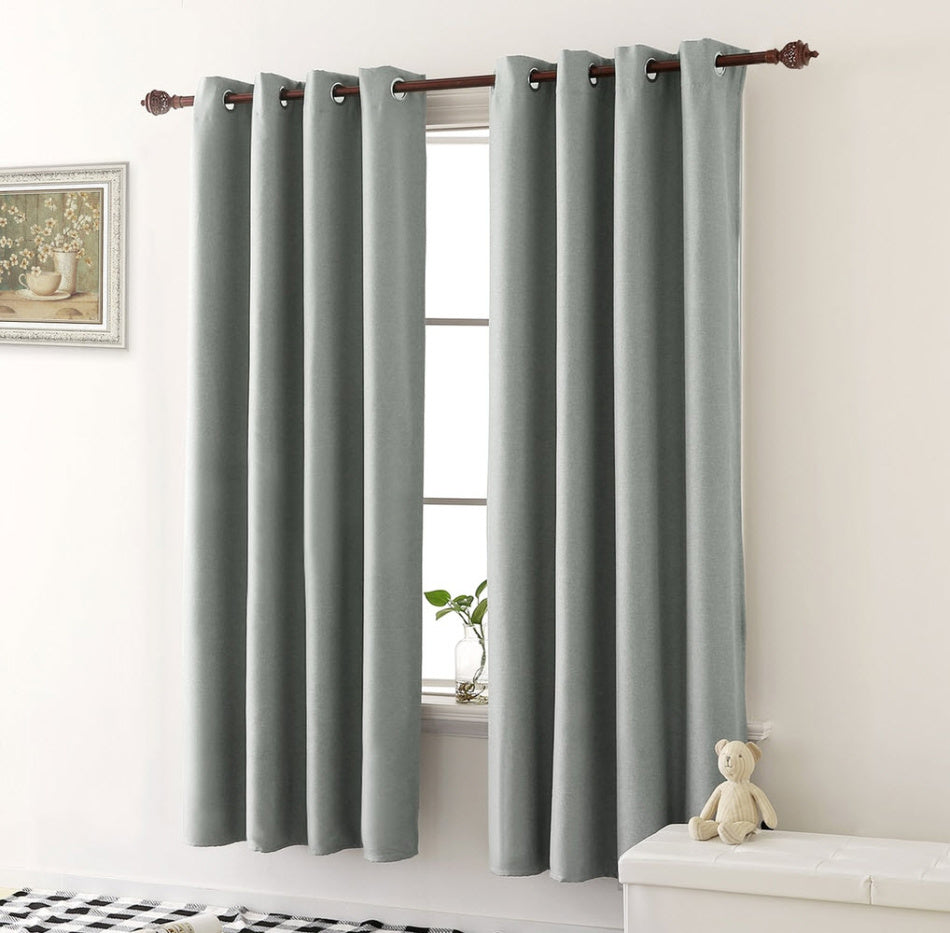 Rod-pocket curtains, also called casement panels, give a full, rich look to drapery. Rods slip through a channel sewn into the back of the curtain. Sheers and medium-weight linen-look panels work well with this style. You can customize the look with curtain hardware. Choose rods and finials that pick up a design motif or color in the room.

Decorate with Color, Pattern and Texture

Window treatments can serve as a backdrop to an interior scheme or serve as a primary design statement. To use curtains to complement an interior scheme, choose solid-colored panels in a shade that picks up a secondary color in the room. If you want the curtains to draw attention to the windows, go for a bold pattern.

Classic linen curtains usually echo the soft shades of natural flax. However, ready-made faux linen draperies are available in all the colors of the rainbow, from subdued shades of light blue to rich plumb and bright daffodil. In addition, linen-look curtains are available in many patterns, ranging from classic checks to oriental themes.

To create a cohesive look, add accessories, such as throw pillows and carpets, in complementary colors and patterns. If you use single-color draperies, go for patterned decorative pillows in shades that complement the window treatment. If you opt for patterned draperies, choose shades for pillow covers that bring out the colors of the curtains.

Designers suggest mixing different patterns for cushions and accessories to add drama to a room. The key to making it work is to use the same colors for each pattern. Here, a grey-checked cushion cover works well with a classic floral fabric in the same grey hue. To add depth to the décor, using the same colors in floor coverings builds a layered look that ties the room together.

Choosing colors and styles that appeal to your sense of beauty will personalize your interior. If you want the classic look of linen with the convenience of fabrics that are easy to care for, browse Deconovo's range of faux linen curtains. Combine them with  faux linen pillow covers for an attractive, easy-to-maintain décor.