As the year changed to 2021, designers showcased their new interiors. Although each designer approaches an interior differently, modern home decor focuses on color.
The Pantone color of the year, ultra violet, reflects the trend toward bold, vibrant color. Contrasts are emphasized. Dark walls are softened by the gleam of metallic embellishments, and natural items balance the abundance of high-tech devices. Maximalism is replacing minimalism, emphasizing bold designs, textures and overlays of patterns for a multi-dimensional experience. Designers are creating interiors that are personal, based on the tastes and lifestyles of those who live in the space. 
Bold Color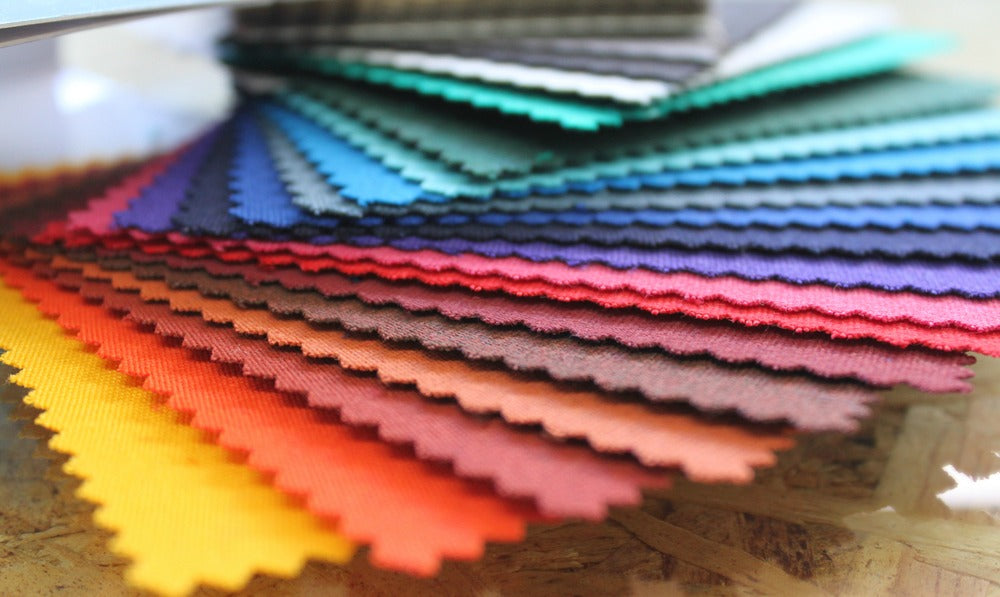 Neutral design schemes are being replaced by bold color, with richly hued walls in shades of blues, soft blacks and deep berries. Charcoal, midnight blue and aubergine form a dramatic backdrop to living rooms, kitchens, bathrooms and bedrooms. The dusky, dark colors are offset with jewel tones featured in furniture, draperies, floor coverings and accessories. The result is a rich, layered look of tone on tone, with bursts of light and texture from hammered copper, stainless steel and chrome. Pops of gold show off the saturated hues of dark walls.
Color is not confined to walls. Kitchen countertops, cabinets and backsplashes are also getting facelifts. Two-toned cabinets and dark countertops juxtapose color with wood tones. New colors in Formica emulate the hues of slate, from gray-black basalt to cobalt blues. Emerald green backsplashes make a bold color statement, changing an all-white kitchen from monotone to vibrant. Bathrooms can also be updated with new window treatments, shower curtains, linens and hardware.
If you're not ready to commit to onyx walls, try changing furniture, fixtures and lighting. Replace old hardware with pieces in dark matte or satin finishes such as black nickel or blackened stainless steel to give a new look to a room without a major redo.
Accessories in trending colors and textures can also give a new look. Paint the kitchen island lavender to blend with older stainless steel appliances. Brightly colored glass vases in a dining room, a new headboard in indigo satin in the master bedroom or bath linens in primary red make a strong visual impression with minimal expense.
Floors and Ceilings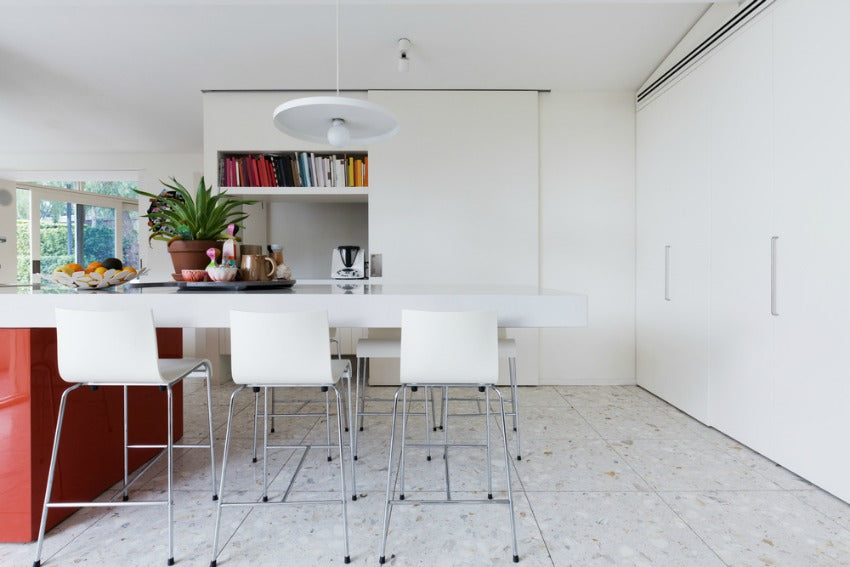 Terrazzo is back. The flooring that was popular in the 1960s and '70s is again a design favorite. Terrazzo is made by embedding chips of marble, stone, glass and other materials in concrete and polishing the surface smooth to give a marble-like finish. Custom terrazzo can be made in an array of colors. Make separate panels to create intricate designs, or use a single color for a homogenous expanse of flooring. Terrazzo need not be limited to floors. It also works well on countertops and backsplashes.
New carpets feature iridescent finishes that reflect light. Pair them with other accents of metallic shimmer echoed in wallpapers, accessories and paint. Pattern and color in flooring add to the maximalism look. Curtains and pillows can pick up a color, design or both. Although designers are shying away from chevron patterns that were popular for a few years, they are embracing bold patterns and layers of carpets for texture. Other carpeting options that blend with any decorative style include antique Persian rugs, animal hides and the elegant geometrics of black and white Moroccan rugs.
Wood is popular, particularly repurposed boards, distressed or bleached wood and wide plank flooring. Ceramic floor tiles take on a new look with texture and contrasts of color. Black and white tiles in geometric patterns are a popular feature, with large white tiles interspersed with black for a bold look that goes with many interior schemes. For a unique look, try a floor mural. Scenes from nature, classic geometric designs and designs that look like wood flooring are printed on vinyl and used as flooring.
Designers are also focusing upward. Decorative ceilings are a major feature in 2021 interiors. Several designers have used boldly patterned or colorful wallpaper for ceilings. Others have added architectural detailing to create coffers and moldings that show off the ceilings. Painted designs work well also.
Tufts, Fringes and Tassels
To accentuate the voluminous look of maximalism and counter the stark look of minimalism, many people are using fur, fringe, tassels and tufts. Macramé, a popular handcrafted art from the '60s and '70s, is making a comeback as stand-alone wall art, plant hangers and light fixtures. Fringe, tufts and tassels are no longer limited to window treatments, pillows and throws. Designers are adding these decorative frills to mirrors, lighting, headboards and anything else that can use a lift. Even feathers are used as an embellishment.
Ivy, ferns and patterned plants in planters add depth, color and texture. Furniture in natural materials such as rattan, bamboo and wood complement the look. Use pillows and accessories to pick up the patterns and natural colors of bamboo, plants and flowers.
Putting It All Together
Mixing patterns, colors and frills in a "more-is-more" decorative scheme takes practice to achieve a look of purposed disarray. Chose one color as the theme for walls or flooring. Window dressings, pillows, art and upholstery can echo that element. Add objects and textures as you like, personalizing as you go. To avoid a cluttered look, use bookshelves, bracket-mounted wall shelves and repurposed items such as bar carts as displays for collections, knickknacks and trinkets.
As with any decorative scheme, no matter what the trend of the day may be, it must appeal to the user. If a minimalist style suits you, don't force yourself to live in what feels like a cluttered interior. If you want to refresh your living space without changing the style, try some of the new colors, and accentuate the look with easily changeable elements such as curtains, pillows and area rugs. If your family heirlooms are stored in the attic because you think they don't fit it, try again. In the design themes of today, they may.
Feel free to join in our Affiliate Programs