If you are considering a major interior redo, you may ask: "What home decor style am I?" There are many decorative styles, and you don't need to limit yourself to a particular one. Understanding what you like and don't like is important. If you are working on your own, there are several ways to create an atmosphere that you are likely to thrive in.
A professional designer should also ask the same question: "What home decor style are you trying to achieve?" A professional will help you identify colors, patterns, styles of furniture and ways to organize space that reflect your lifestyle and taste.
Identify What You Like
Do you prefer large spaces and open floor plans? Do you like building conversions, salvaged furnishings and repurposed objects? Alternatively, some people like cozy nooks full of treasured objects. Do floral patterns feel old-fashioned to you? Do you find bold geometrics exciting?
Do you have a favorite color? If you are not sure what colors appeal, look at your wardrobe. There may be a predominant color theme that ties your wardrobe together. Objects and accessories in your home give another clue. Are there objects that you couldn't live without even though they may not fit into your décor?
Define Your Colors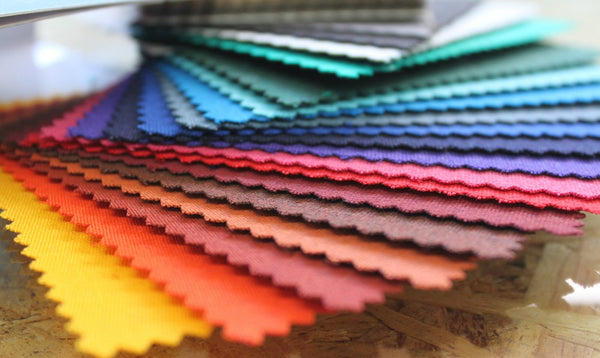 Color is often the base of a design scheme. Warm colors, such as yellows and reds, are stimulating and make spaces feel enclosed. Cool colors, including blues, greens and purples, make spaces appear to recede. If warm colors dominate a room, mix in a few cool colors for balance. Alternatively, rooms that have a cool color scheme need to be balanced with warm hues. Green and purple can go either way depending on how they are used.
Color influences mood. Reds are fiery and welcoming. Blue-reds are regal, and reds in the jewel tones are associated with pleasurable indulgences. Dining rooms or other social spaces are often decorated in shades of red.
Yellows are cheerful and happy, associated with bursts of sunshine. Yellow is a highly reflective color, so don't use it in a space that you want to be relaxing or soothing. Kitchens are often decorated in yellow. If you are considering yellow for a bedroom, use it as an accent color to brighten without overwhelming the room.
Blues are calming and relaxing. However, undertones of blue range from cool grays to warm yellowish hues. Different shades can feel cheery, relaxing, vibrant or elegant. If you want blue to be your main decorative color, choose the shade of blue first. Select the rest of the color palette so that it is compatible with this shade.
Green is associated with prosperity, nature and well-being. Although it is generally calming, some shades can feel harsh. Sage green is popular because the gray undertones mute the vibrancy of the primary color. The jewel tone of emerald green is stimulating and opulent in feeling, like a tropical forest.
Identify Your Style
Here are a few popular styles that build on color, use of space and accessories.
Minimalist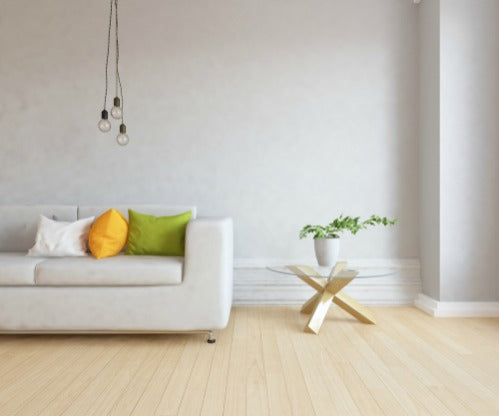 Do you like simple, unclutters spaces? The minimalist style is based on the idea that "less is more," using a few carefully selected pieces to make a design statement. It is often identified as ultra-modern. Clean lines, no frills and judicious use of color define this style. Although black, white and gray are most commonly used in minimalist décor, adding color in a tight palette works with this style.
Scandinavian style overlaps the minimalist look. However, Scandinavian style incorporates more objects, favoring those with a rustic look. Wood tones, green and white give a warm, grounded feel. Functionality, texture, minimal use of window and floor treatments, simple furniture, no clutter and well-chosen personal knickknacks and wall art round out the look of cozy simplicity.
Industrial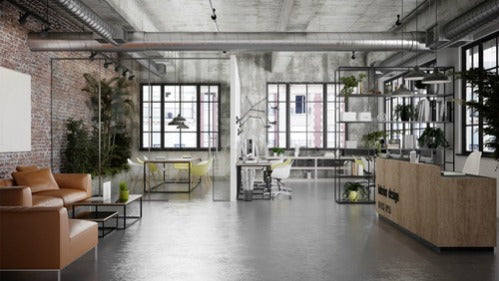 The industrial style began by converting warehouses and commercial buildings into living quarters. It has a raw charm, transforming the infrastructure and its blemishes into a chic, utilitarian look. Unfinished wood beams, exposed metal pipes, unfinished brick walls, large windows and no-fuss floors are part of the look. Round it out with salvaged items, particularly metallic and textured pieces. Colors are primarily gray, black and white, but saturated hues accentuate contrast. Add the warmth of wood, a bit of greenery and pops of color for interest. Furniture has clean lines and simple forms that echo the industrial feel.
Cottage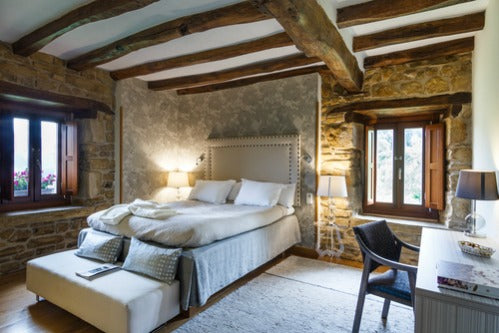 On the other end of the design spectrum, cottage style embodies frills, lush greenery, calming hues and cozy furnishings. The look is romantic and welcoming, full of personal objects with sentimental value. Any color scheme goes, with pastels tempered by bursts of vibrant hues and earthy wood tones. Window treatments are airy and light, such as lace or sheers. Vintage furnishings and layers of color and texture on walls, floors and windows round out the look.
Coastal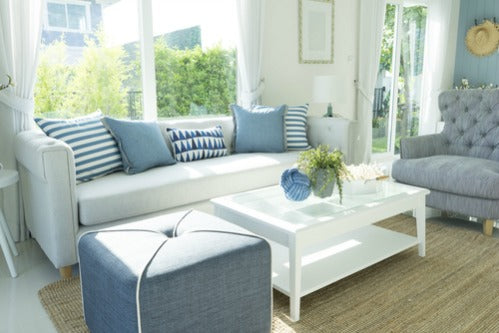 Coastal style incorporates the airy, open and relaxed atmosphere of the beach. Casual furnishings, such as wicker and distressed wood, in light colors contribute to the look. Objects and patterns with a nautical theme accentuate the feeling. Full, gauzy curtains in white, neutrals or hues of blue or sea green hint at ocean breezes. Bamboo shades work well at windows. Floors should complement the look of simplicity, texture and airiness. Wood floors, tile or natural fiber rugs blend well.
Classic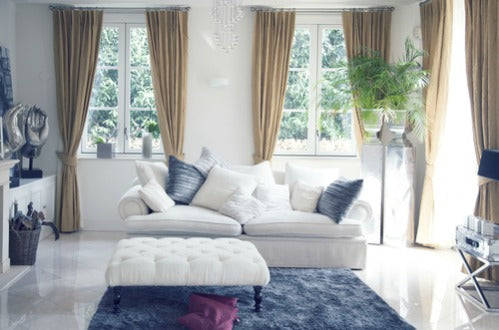 The elegance of classic lines of well-appointed furniture is timeless. A classic style reflects the aesthetics of an era. Opulent yet tasteful, the look includes floors of marble, tile or wood. Colors are calm and sophisticated. Window treatments embellish the look with natural fibers such as silk, linen and brocade. Large antique area rugs define spaces within a room. Glass and crystal lighting complement the look. The space is ordered, cohesive and comfortably elegant.
Most people don't decorate in only one style. You may like the look of Scandinavian furnishings but also like a wall full of artwork, Turkish rugs and a sofa covered with colorful throws, overlapping with a casual Bohemian style. There is no need to limit yourself to one decorative style. The key is to integrate what you like into a cohesive look that is truly yours.
Feel free to join in our Affiliate Programs